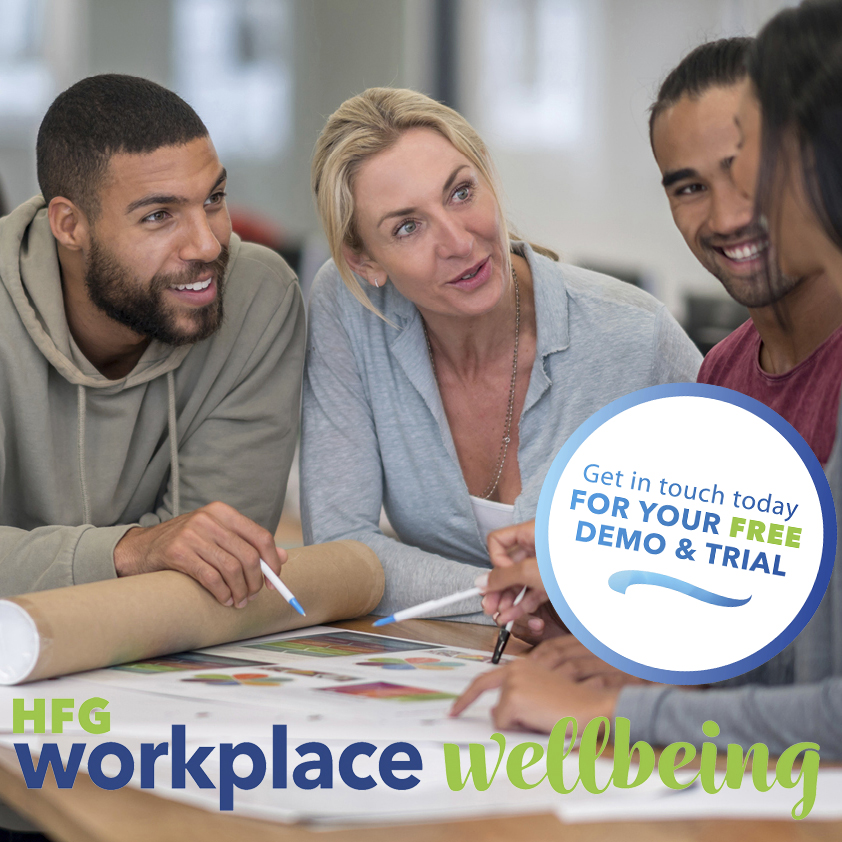 hfg workplace wellbeing platform now in the row store
HFG's online workplace wellbeing platform is now available in Store.
If you're looking for help to support your staff to make positive physical changes to their physical and mental wellbeing – HFG has the perfect solution!
HFG Workplace Wellbeing is an incredible and cost-effective digital health portal that's perfect for staff wellness programmes. It enables you to provide your team (and their families) with 24×7 access to credible health information, expert advice and nutritionally balanced recipes that will help them make better, healthier choices from day-to-day and empower them to make sustainable improvements to their health.
The content on the platform covers a huge variety of health-based topics, and with over 8,000 pieces of content and new content that is added weekly,  you'll never be short of inspiration. The HFG engagement plan keeps the Workplace Wellbeing tool front and centre as a go-to source of credible health advice. And, the reporting gives you insights into the health interests/needs of your workforce.
This minute-long video gives a quick visual rundown of our platform and programme (about half way down the page).
Contact us for a demonstration, followed by 2 weeks of free access.