Build wellbeing leadership capability in your business
now is the time to be proactive
When your employees are thriving, they're able to bring their whole selves to work and perform to their fullest. It unleashes their potential, with huge benefits to both the person and the workplace.
Yet, over and over we're hearing the same thing – people are exhausted. It's hard out there and people need real support and meaningful change now.
People leaders are the key to this. Leaders at all levels of the business have the ability to unlock wellbeing and boost sustainable performance across your business.
Research from Gallup emphasised the critical role that managers and leaders play in the effectiveness of wellbeing efforts [1]. While senior leaders set the tone and allocate resources for wellness initiatives, line managers ultimately enable (or deny) direct reports to take part in these efforts.
We also know from the evidence base that a person's relationship with their immediate manager is one of the biggest determinants of workplace well-being [2].
But just being a 'good' leader is not enough [3]. To shift the dial on wellbeing, leaders need to have a high degree of wellbeing literacy.
To address this, we've developed Unleash Human Potential, a workshop series to build wellbeing leadership across your business.
There are three workshops, recognising that different levels of leaders need different levels of support and capability building. 
These workshops are based on the many presentations we've given to leaders of all levels, and robust evidence on what works.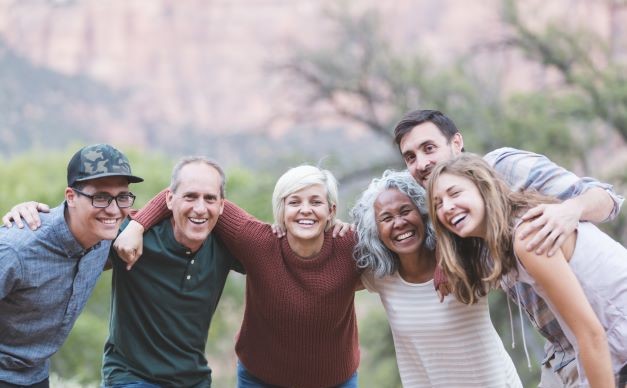 introducing unleash human potential
Unleash Human Potential is a bold ROW workshop series, designed to fast-track well-being literacy for leaders. Punchy, interactive, and engaging, these workshops are packed with lived experience stories, practical tools and resources, and professional guidance based on the latest research on boosting wellbeing in the workplace.
And while mental health is a key part of the workshop, it's not the only factor that is addressed. The workshop also covers other key factors including psychosocial safety, building cultures of wellbeing, ways of working, and more.
Crucially, it also addresses the barriers and misconceptions so that leaders can develop deeper self-awareness and greater self-confidence to unleash human potential on a day-to-day basis.
Unleash potential workshops – outline
UNLEASH YOUR POTENTIAL

UNLEASH TEAM POTENTIAL

UNLEASH BUSINESS POTENTIAL

Intended audience
Any employee looking to improve their wellbeing literacy; employees interested in personal development.
Frontline or team leaders; people leaders across the business.
Senior leaders, board members, heads of HR or Health and Health and Safety (or equivalent role); functional/department heads.
Focus
Unleash the potential of self through personal wellbeing knowledge and skills.
Unleash the potential of the team through wellbeing leadership knowledge and skills.
Unleash the potential of the function/ business through strategic wellbeing knowledge and skills.
Capability focus 1: Being an advocate

Being a proactive self-manager.
Defining wellbeing for self.
Enhancing self-awareness.
Setting boundaries for life balance.

Being a proactive wellbeing leader.
Defining wellbeing for the team.
Building a psychologically safe environment.
Being a role-model and champion for wellbeing.

Being a proactive senior sponsor and role-model for wellbeing.
Understanding wellbeing as a driver of human potential and performance.
Understanding the role of the senior leader in shaping wellbeing culture across the organisation.

Capability focus 2: Building knowledge

Barriers to personal and work wellbeing.
Tracking personal wellbeing.

Barriers to team wellbeing and managing stress and mental health challenges.
Measuring team wellbeing.

Obligations and opportunities, and competitive advantage.
Barriers to wellbeing at an organisational level.
Measuring wellbeing.

Capability focus 3: Building care

Fostering social connection for wellbeing.
Supporting self and peers to be well.
Recognising signs and symptoms of mental health challenges for self and peers.

Strengthening wellbeing across diverse teams.
Recognising signs and symptoms of mental health challenges for self and peers.
Having a wellbeing check-in conversation.
Supporting others to get and stay well.

Strategic wellbeing as an enabler and embedding wellbeing into the culture.
Build an understanding on the role of the senior leader in modelling empathy and psychological safety.

Takeaway actions

Developing a personal wellbeing plan.
Practical tools and strategies to self-manage and navigate support mechanisms.

Develop a personal wellbeing plan for people leaders and their teams.
Practical tools and strategies to build and navigate support mechanisms.

Developing a wellbeing strategy for the organisation.
The keys to sustaining a wellbeing strategy.
logistics:
Duration: 60min or 90mins in length (the longer session allows for more interactivity)

Sequence: Can be sequential or can be offered as stand-alone training opportunities.
Mode: Can be offered in-person or online, or a combination of both.
Customisation: Included

to make sure the sessions hit the mark!
The link between effective leadership and employee wellbeing is undeniable. 
Invest in your leaders today: Fill out the enquiry form above or contact us.