THE time to act IS NOW
These are volatile times. Psychosocial risks are increasing. The cost is too high to ignore. Now is the time to be proactive. 
Corporate Wellness Champion in New Zealand
Revolutionaries of Wellbeing (ROW) helps you as a wellbeing manager or a workplace wellness champion, giving you a powerful support network, professional development, and tailored solutions.
So you can focus on giving your employees the right health and wellbeing support at the right time. 
We're based in New Zealand, and our community members are from around the globe. Learn from experts, share with peers, and access wellbeing programs and solutions, all right here. 
Build your expertise and be stronger, better, and faster at improving wellbeing in your workplace. Join us.
What our community members say…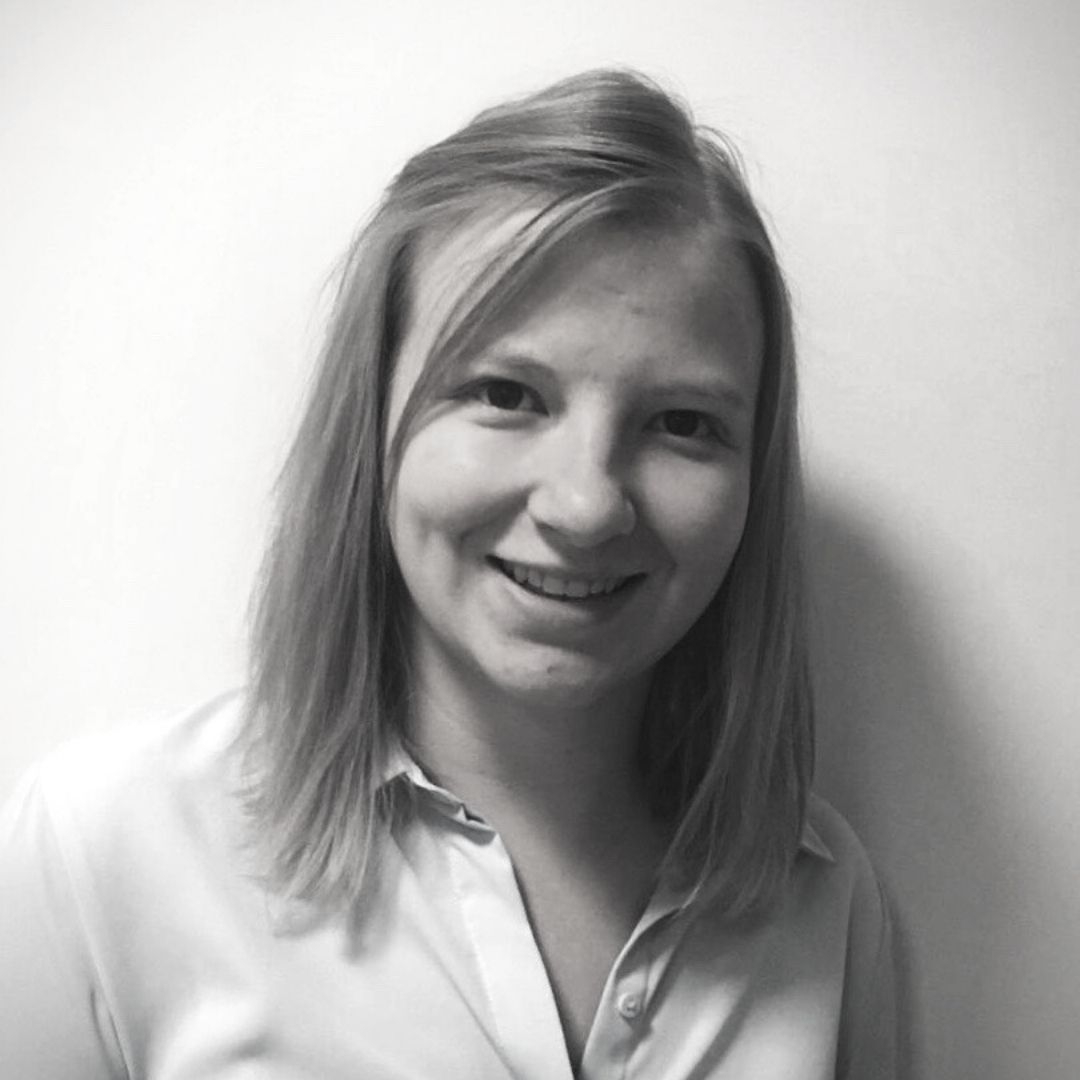 In my eyes workplace wellbeing support should be available to everyone, not reliant on having an advocate or single passionate individual. I am always sharing my work and supporting others to do the same, ensuring that no-one has to reinvent the wheel.

This is what I really love about the ROW, it's a thriving community of like-minded individuals, all committed to furthering workplace wellbeing for everyone and who truly believe in lifting one another up and sharing.

How we help you: ROW's 3 pillars
We connect wellbeing managers around the globe, so they can share experiences and insights. We also connect wellbeing managers with experts to help them improve wellbeing in their workplace.
better
professional development
Wellbeing management is a new profession. We're supporting wellbeing managers to grow their expertise, strengthen their knowledge and learn new skills to improve wellbeing in the workplace.
faster


access to tools & solutions



We recognise time is of the essence, and that wellbeing managers need solutions they can deliver easily. We're the 'friend at the end of the phone' with ready-to-go solutions – standard and bespoke.
It's all right here – ready to go
Everything you need to deliver a world-class wellbeing program is here in the ROW Store. Get insights and a plan. Chat with workplace wellbeing specialists. Find practical tools and guides. Book workshops. Get support.
All right here.
featured >
NEWS & Solutions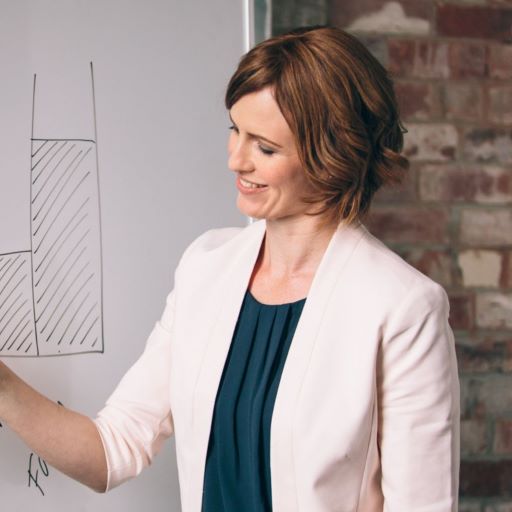 Lived experience of burnout
Grounded in psychology, Sarah McGuinness shares her personal experience of reaching a crisis point and her journey to recovery.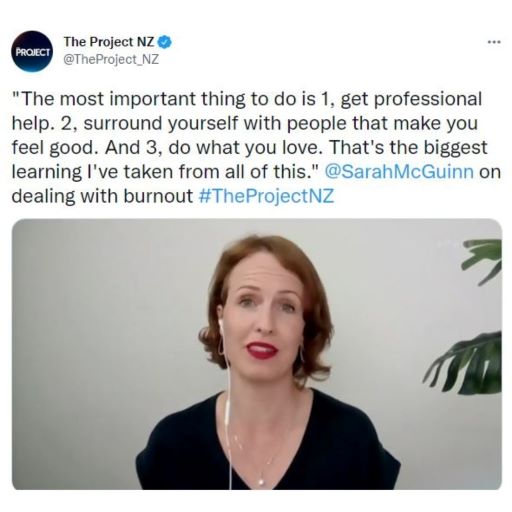 How to tell if you're burnt out
On New Zealand TV channel Three, AUT Professor Jarrod Haar and ROW Founder Sarah McGuinness share insights on burnout.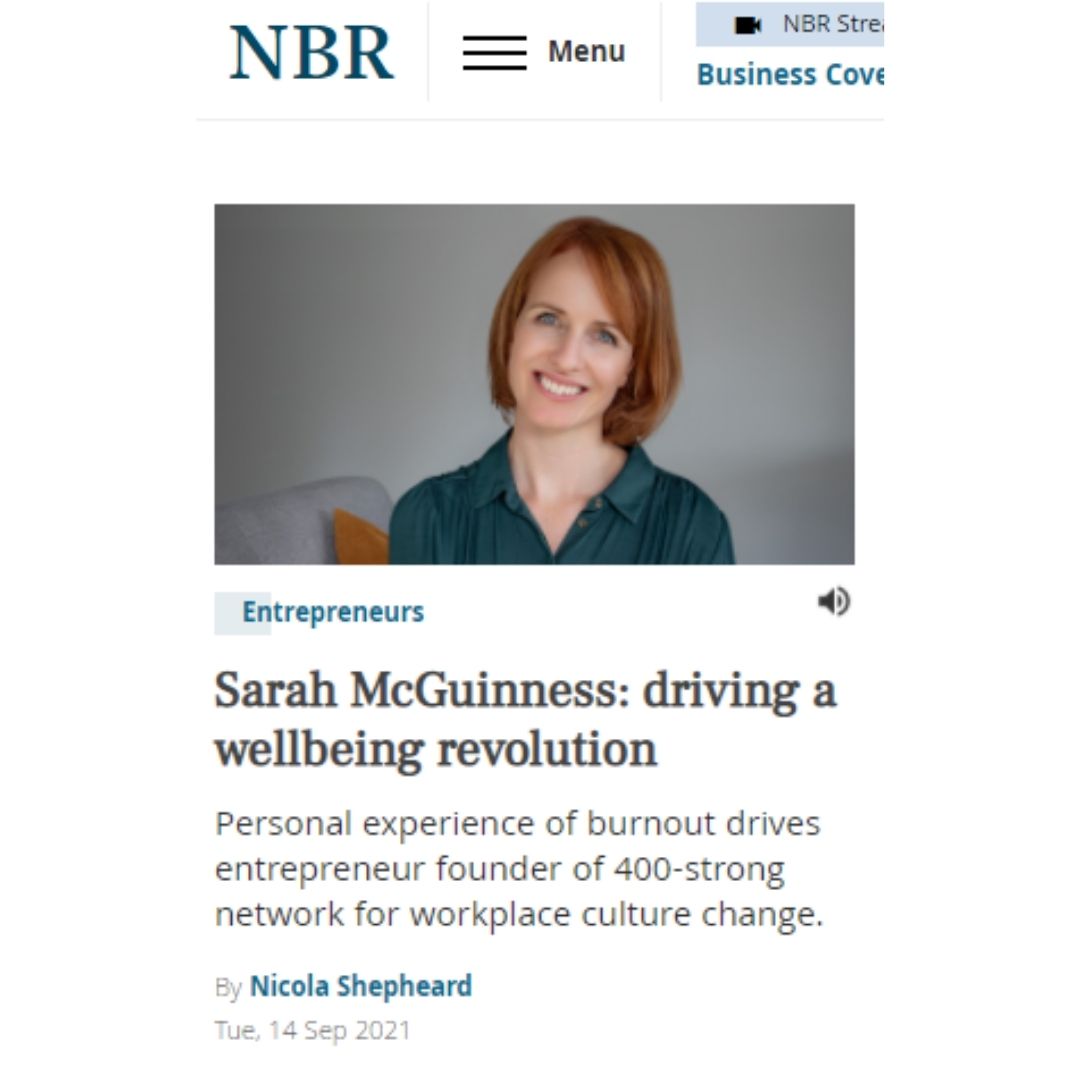 Driving a wellbeing revolution
"Personal experience of burnout drives entrepreneur founder of 400-strong network for culture change."