Build wellbeing leadership capability in your workplace
We understand the challenges that leaders and employees face in today's fast-paced and uncertain world. It can be difficult to balance the demands of work and personal life, while also staying healthy and engaged.
Many employees are experiencing burnout, exhaustion, and a lack of meaningful support from their employers. These challenges can lead to low engagement, high turnover, and decreased profitability.
When employees are thriving, they are better equipped to bring their best selves to work, leading to higher levels of productivity, job satisfaction, and overall success.
At ROW, we believe that investing in wellbeing leadership is crucial to the success of your business. We provide workshops and programs that help leaders at all levels develop the knowledge and skills they need to unlock wellbeing and boost sustainable performance.
YOUR WELLBEING TRAINING PARTNERS
We offer a range of customizable training opportunities to help workplaces build wellbeing literacy, including:
Speaking – Lived Experience of Burnout: This workshop is grounded in psychology and designed to be engaging, interactive, and informative. Participants take a journey, based on Founder Sarah McGuinness' personal journey, to understand burnout, its impacts, and strategies to overcome it or support someone who is. By the end of the session, participants have a better understanding of their own wellbeing, insights to reflect on, and strategies they can take away to implement immediately.

Unleash Human Potential: The Unleash workshop series offers three workshops for different levels of leadership to fast-track wellbeing literacy and provide practical tools and resources to develop a deep understanding of the factors that contribute to wellbeing in the workplace.

WILD: Wellbeing Intensive Leadership Development program (WILD) is a six-month program designed to broaden and deepen wellbeing skills and knowledge for leaders to foster engagement, motivation, and high performance. WILD is customized to your workplace, highly practical, and multi-modal to ensure your leaders develop the skills and confidence they need to succeed.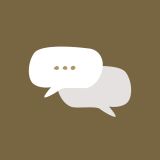 Janelle Somerville
RealNZ
Chief People Officer
I did want to drop a line through to say a huge thank you for your time and the session with us, after you left we ended up discussing the topic until well after 6pm and it was just awesome. The whole team took so much from it and really valued your time – thank you so, so much. Worth absolutely every cent.
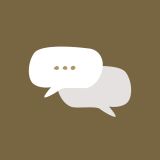 Workshop participant
University of Canterbury
That was the best professional development opportunity I have attended since starting here at UC. The quality of the content and the delivery was exceptional. A significant reflection moment for me about many concepts covered, it really was amazing – having openly experienced a 'spectacular burn out' myself last year I just milked that whole presentation yesterday for the golden messages kind of moment it was…self care practices not being luxuries, the shadow of a leader, healthy caring…I could go on and on!
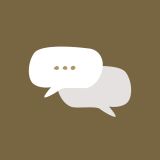 Petrina Austin
J Ballantyne & Co Ltd
Well you did an absolutely brilliant job. We were delighted with how it went and feedback so far has been very, very positive. Thank you for truly listening and considering our requirements and getting it right for our audience. We loved working with you.

 Investing in wellbeing leadership is not only the right thing to do, but it's also good for business. Unlock the potential of your people.
Contact us today
.