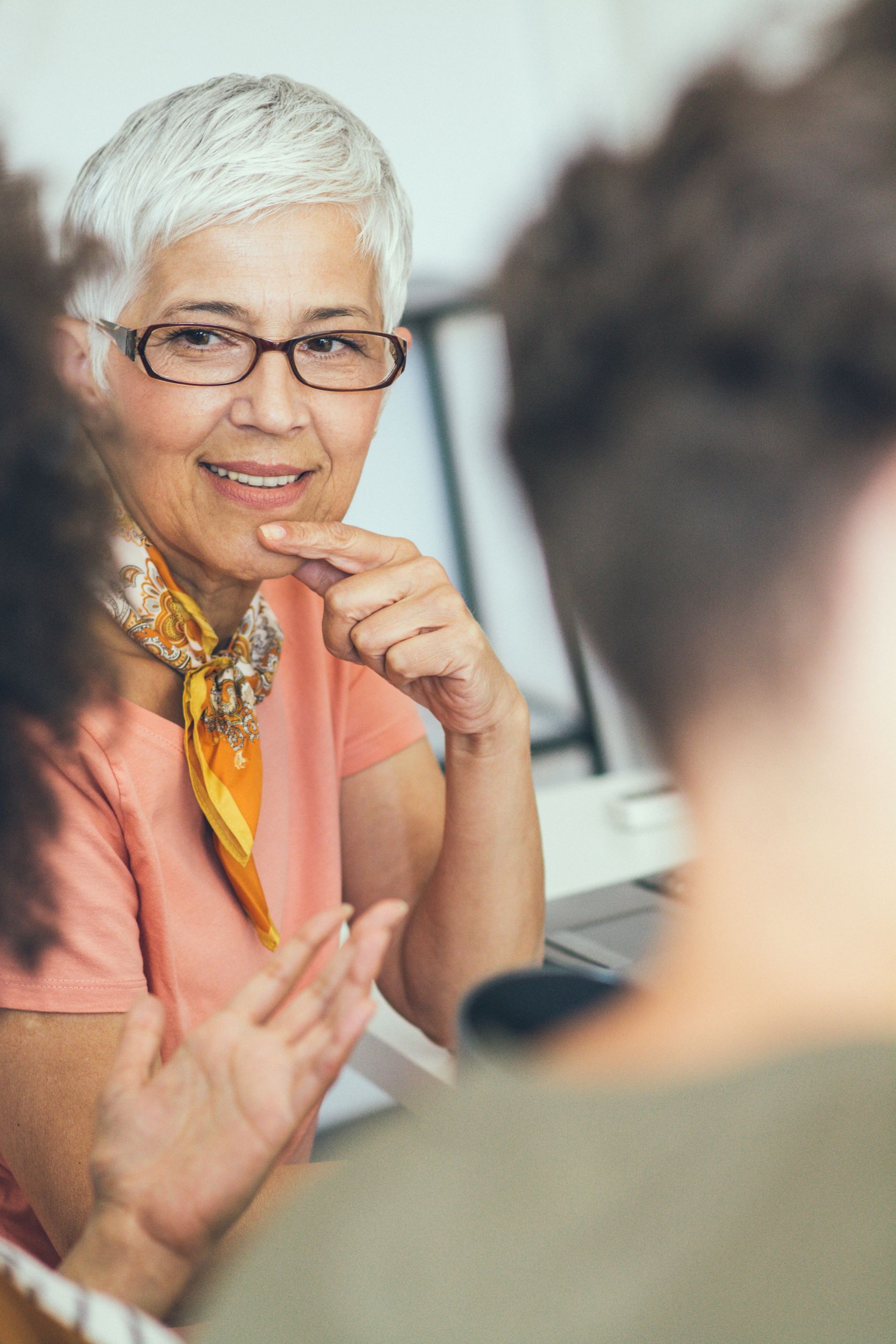 What is a wellbeing manager?
Great question! Let's dive into this emerging role in organisations
WELLBEING: THE BIG BUSINESS RISK
It's no secret that workplace wellbeing is now one of the biggest issues facing organisations.
While mental health was already on the horizon for many organisations pre-COVID, the pandemic has intensified the focus. Let's be honest – it's hard out there at the moment for many people, juggling work and life, and organisations are increasingly recognising the fact that people bring all that with them to work.
ROW conducted research on behalf of the Business Leaders' Health and Safety Forum on factors and helped and hindered CEOs through the early days of the pandemic in 2020. Just over half (57%) of respondents reported health and wellbeing was the most common challenge they faced immediately before COVID-19, while 74% reported it became the top challenge once lockdown hit.
The pandemic may have sped up the focus on wellbeing, but that focus is here to stay as organisations compete in the war for talent, navigate global uncertainty, and embrace workers from the next generation who have had greater exposure to mental health literacy opportunities.
With issues like burnout on the rise, wellbeing is a critical organisational issue that needs proper investment and appropriate resourcing.
Enter the workplace wellbeing manager
At ROW, we define a workplace wellbeing manager as the person (or people) responsible for workplace wellbeing strategies and programs in organisations. This may be a full-time role or may be combined with other functional responsibilities, such as human resources, or health and safety.
Common role titles include:
Health, safety and wellbeing manager, adviser, or business partner
Organisational development manager, adviser, or business partner
Health and wellbeing manager, adviser, or business partner
Human resources (HR) manager, adviser, or business partner
Employee benefits manager, adviser, or business partner
Some organisations have taken it a step further and recruited a dedicated wellbeing manager. Accounting giant Xero recently appointed a Head of Wellbeing and is expanding the team while dairy export giant Fonterra has had a dedicated team for some time.
In other organisations, responsibility may fall to an informal committee of employees keen to make a difference or a network of wellbeing champions who combine the work with other unrelated functional responsibilities (e.g. operational or technical roles).
Join the ROW community for FREE and receive weekly resources and wellbeing webinar invites
WHAT SKILLS and experience DOES A WELLBEING MANAGER NEED?
Wellbeing managers can come from a variety of backgrounds, from HR, health & safety, organisational or clinical psychology, occupational health nursing. Because it is such an emerging field, in many countries there is no set degree, qualification or professional certification that is a prerequisite to a job in wellbeing. However, we believe that the following skills, experience or knowledge would be beneficial for someone considering a career in wellbeing.
Demonstrated knowledge of workplace wellbeing theory and common models
A working knowledge of organisational psychology or change management principles
Communications experience (as a wellbeing manager is frequently tasked with developing wellbeing campaigns, collateral and initiatives
Influencing skills and the ability to work across teams (this one is really important because you often have to take people from all levels of the organisation on the wellbeing journey with you).
Stakeholder management skills
Project management skills and experience
What do workplace wellbeing managers do?
Broadly, workplace wellbeing managers:
Develop workplace wellbeing strategies to address risk areas. Strategies align to organisational objectives and have goals, measures, and targets.
Design and deliver workplace wellbeing programs and initiatives.
Develop leadership capability and improve organisational health and wellbeing literacy through learning and training programmes.
Develop and manage a wellbeing support model with appropriate internal and external support.
Measure employee wellbeing and evaluate workplace wellbeing programs and initiatives.
Undertake reporting to senior leaders and boards on strategy progress and any risk areas.
Communicate about wellbeing with employees and develop promotional campaigns.
Manage relationships with stakeholders, including senior leaders, departments such as internal communications, and external providers.
Manage a budget and seek additional funding from senior leaders as required,
Stay up-to-date on external workplace wellbeing campaigns (e.g. mental health awareness week)
Organise wellbeing events and may facilitate wellbeing information sessions or support external speakers.
WHERE does the wellbeing manager role sit in an organisation?
It's most likely that the wellbeing manager's role will sit in either HR or workplace health and safety. There are a number of factors which may influence this decision, including:
The size of your organisation
The structure
Your industry
Your risk profile
The safety or wellbeing maturity of your organisation
In many countries, such as New Zealand and Australia, psychosocial risk is a compliance obligation that sits under workplace health and safety. Workplace health and safety regulators are increasingly looking at wellbeing and psychosocial risk in addition to physical safety. However, wellbeing strategy is closely linked with traditional HR domains such as employee engagement, workplace culture and so on. In short – there's no set answer, but both HR and health and safety are likely to be influential.
WHERE CAN A WELLBEING MANAGER FIND SUPPORT?
As an emerging organisational discipline, workplace wellbeing lacks the well-worn career and study paths that other established sectors such as law, accounting or engineering have. There are relatively few tertiary courses in this area, and there are very few professional membership organisations dedicated to the needs of workplace wellbeing.
Revolutionaries of Wellbeing is a no-cost professional network for those with an interest in workplace wellbeing. Whether you are a full-time wellbeing professional, manage wellbeing alongside other roles in your organisation, or you just wish to maintain an active professional interest in the topic, ROW can help you be better, faster and stronger:
Stronger, through stronger relationships: We connect wellbeing managers around the globe, so they can share experiences and insights. We also connect wellbeing managers with experts to help them improve wellbeing in their workplace.
Better, through better professional development: Wellbeing management is a new profession. We're supporting wellbeing managers to grow their expertise, strengthen their knowledge and learn new skills to improve wellbeing in the workplace.
Faster, through faster access to tools and solutions: We recognise time is of the essence, and that wellbeing managers need solutions they can deliver easily. We're the 'friend at the end of the phone' with ready-to-go solutions – standard and bespoke.
So take the first step and join the revolution today!