Join the inner circle at the Revolutionaries of Wellbeing
If you're ready to take workplace wellbeing to the next level, ROW Gold is for you.
ROW Gold is our flagship professional membership group which allows you access to events, masterclasses, and a connected community, so that you can sit alongside your colleagues who are senior leaders and workplace wellbeing managers.
With the assembly of professional heads in New Zealand within the wellbeing environment, you will be supported to be successful within your organisation.
This is the platform for you if you want to make your name known as a leader and changemaker in this wellbeing community.
Joining ROW Gold gives you the support to improve wellbeing within your workplace while developing your professional expertise with access to the global digital toolbox – including our portal Well-Gold and wellbeing app Kite Support.
Faster and focused
Build your knowledge as a workplace wellbeing leader, helping you to fast track your career.
Stronger together
Connect, collaborate and learn alongside your wellbeing peers and build your network of providers.
Be inspired
Stay up-to-date with the fast-paced workplace wellbeing world and be part of a global movement.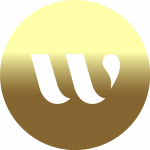 Join the revolution
Terms and conditions have been established to protect this specialist community. Once you have agreed to these, you will be amongst our leaders in wellbeing. Membership is held by individuals, rather than companies.
Payment of $399 plus GST per annum is your investment to join this incredible group.