WITH ROW GOLD, YOU WILL BE SUPPORTED TO DRIVE POSITIVE CHANGE
Connect with peers from respected organisations
Learn from the experience of other leaders. Share and be part of a community.
Improve wellbeing in your workplace
Get a library of resources and expert support to build and implement a wellbeing strategy.
Build your capability as a wellbeing leader
Get the professional know-how you need to drive positive change in your organisation.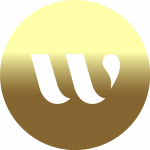 ROW Gold is the flagship professional
membership group for wellbeing leaders
"ROW Gold presented an opportunity to hold a professional
wellbeing membership where I could continue to learn from others
but also gain up-to-date information from the wellbeing leaders
I actively follow in New Zealand."
– Anya Gregg, Senior Business Partner, Manaaki Whenua Landcare Research
ROW GOLD ENABLES YOU TO PUT WELLBEING AT THE CORE
Great community
Connect with peers through our social network and events.
Expert advice
Access expert support and build your network of providers.
Know-how and toolkit
Access a library of hand-picked resources and strategic tools.
Masterclasses
Build your capability. Enjoy 3 free tickets/year.
Be inspired
Stay up-to-date through posts, webinars, podcasts and updates.
ROW Store specials
Enjoy specials on the ROW Store of wellbeing resources.
make your name known as a wellbeing leader and create lasting change.