Develop as a wellbeing professional
These are volatile times. Workplaces around the globe are grappling with employee wellbeing. Mental health challenges are on the rise. Psychosocial risks are increasing. Employees are under pressure. Now is the time to be grow as a wellbeing manager and be an agent of change.
Changing work for good takes a team effort and great leaders don't go it alone. To embed wellbeing in your workplace, get your support team, right here. 
ROW develops you as a wellbeing manager, giving you a powerful support network of wellbeing professionals from across the world, professional development opportunities, and access to wellbeing solutions, wherever your business is at on its wellbeing journey. 
With ROW, you are supported by people who value workplace wellbeing like you do. You become part of a passionate global group, dedicated to making a difference.
The pandemic may have sped up the focus on wellbeing, but it's here to stay as organisations around the world compete in the war for talent, navigate uncertainty, and embrace workers from the next generation who have had greater exposure to mental health literacy opportunities.
Workplace wellbeing is the next battleground for competitive advantage. Now is the time to lead the way and make a difference. 
Strengthen your ability to be an agent of change – a revolutionary of wellbeing –  unleashing human potential in your business.
Bridging the gap: supporting your success
We've noticed an emerging trend among wellbeing managers – there is a growing gap between their passion, commitment, and knowledge, and a lack of support and resources provided by organisations to implement real change.
Improving wellbeing in the workplace is not a quick fix and requires a sustained effort over the years. However, we often hear from wellbeing managers who are tired of hitting their heads against a brick wall and feeling like they can't be effective in their role, no matter how hard they try.
We know you want to make a positive impact in your workplace. You've come to the right place. Here, you'll find your tribe.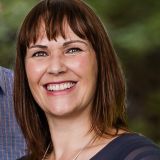 Wendy Chittock
Health and Wellbeing Advisor
Having all this connection and education in the well-organised professional ROW Gold package certainly makes a difference to my own professional development and the value I can then impart to my organisation.
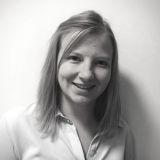 Sarah Mason
National Wellbeing Manager
I am always sharing my work and supporting others to do the same, ensuring that no-one has to reinvent the wheel. This is what I really love about ROW Gold, it's a thriving community of like-minded individuals, all committed to furthering workplace wellbeing for everyone and who truly believe in lifting one another up and sharing.
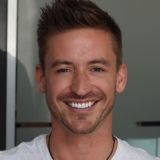 Tim Mehrtens
Director - Workplace Wellbeing
ROW Gold is a great place to make connections with like-minded people.

wellbeing managers and champions from workplaces around the globe
choose your level of development
ROW Green – get started for free!
Stay up-to-date on the rapidly changing world of workplace wellbeing:
Get weekly Wednesday emails with bite-sized workplace wellbeing tips and curated resources from around the globe.
Get invites to our monthly Wellbeing Wednesday webinars.
ROW GOLD – your development pathway
Fast-track your ability to embed wellbeing in your workplace.
ROW Gold is a semi-structured wellbeing leadership learning experience that provides you, as a wellbeing professional, the skills, resources, and network you need to be successful in your role.