Lead the way: Rise as a wellbeing manager and drive change
Elevate your impact and transform wellbeing
Transforming the workplace for the better requires a collective effort, and exceptional leaders know they can't do it alone. To embed wellbeing in your organisation, you need the right support team by your side.
ROW is here to develop you as a wellbeing manager, providing a powerful support network of global wellbeing professionals, valuable professional development opportunities, and access to cutting-edge wellbeing solutions, regardless of where your business stands on its wellbeing journey.
With ROW, you join a community of likeminded individuals who share your passion for workplace wellbeing. You become part of a dedicated global group committed to making a meaningful difference.
Step up and stand out
While the pandemic may have accelerated the focus on wellbeing, it is here to stay as organisations worldwide compete in the war for talent, navigate uncertainty, and embrace the next generation of workers, who possess greater mental health literacy.
Workplace wellbeing has emerged as the next battleground for gaining a competitive advantage. Now is your moment to take the lead and create a positive impact.
Enhance your ability to be an agent of change – a true revolutionary of wellbeing – by unleashing the full potential of your business.
Unlock the potential of your role as a wellbeing manager and support your workplace to thrive.
Bridging the gap: Enhancing your success
We've observed an emerging trend among wellbeing managers – a growing disparity between their passion, commitment, and knowledge, and a lack of support and resources provided by organisations to drive real change.
Improving workplace wellbeing is not a quick fix; it requires sustained effort over time. However, we frequently encounter wellbeing managers who feel frustrated, as if they're hitting a brick wall and unable to make a meaningful impact in their roles, despite their best efforts.
We understand your desire to create a positive influence in your workplace, and you've come to the right place. Here, you'll discover your tribe, where you can access valuable resources, including wellbeing lead training, wellbeing champion training, and pathways to becoming a recognised wellbeing lead. We provide the wellbeing resources and tools you need to accelerate change.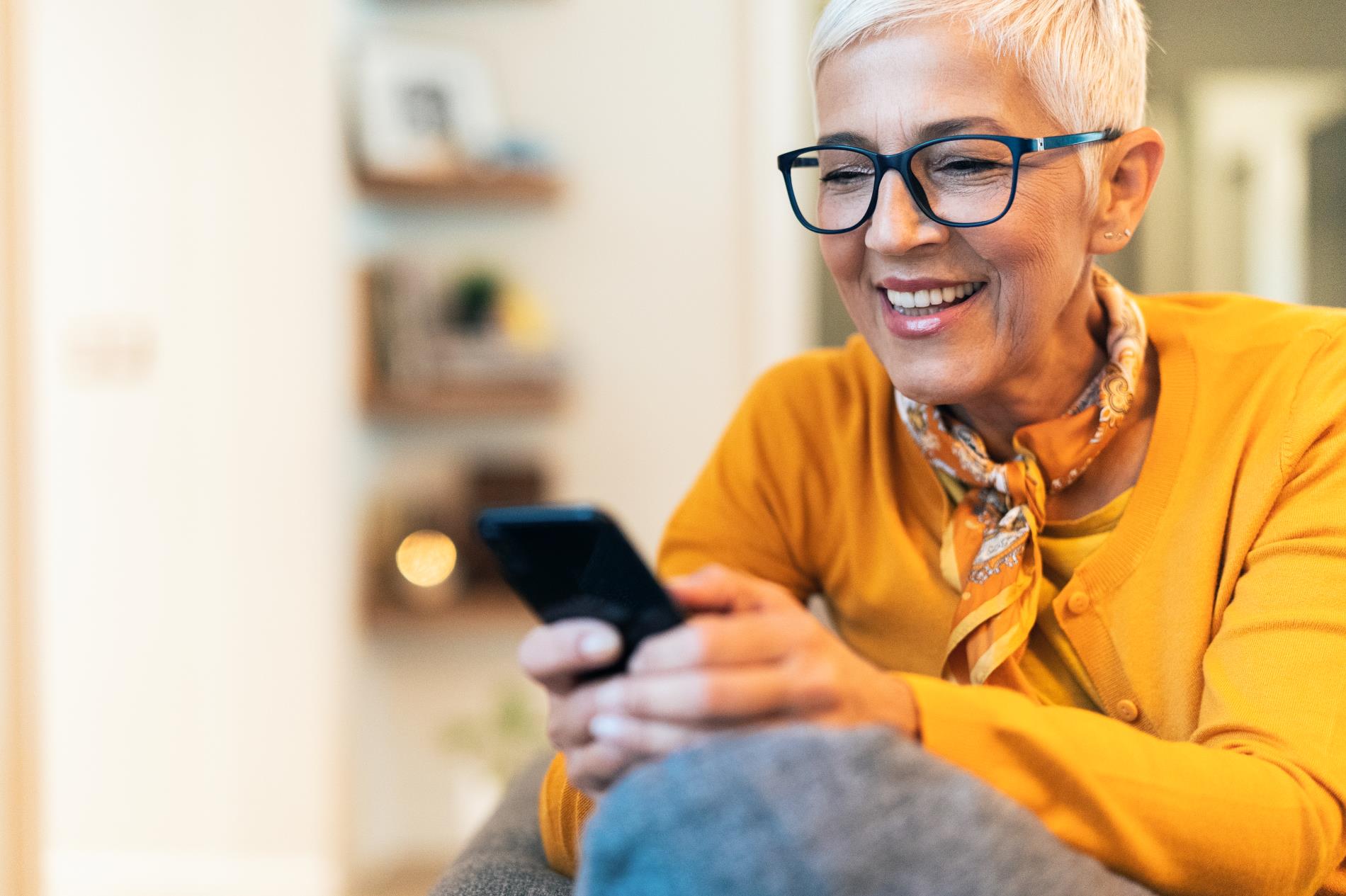 let us help you – sign up today: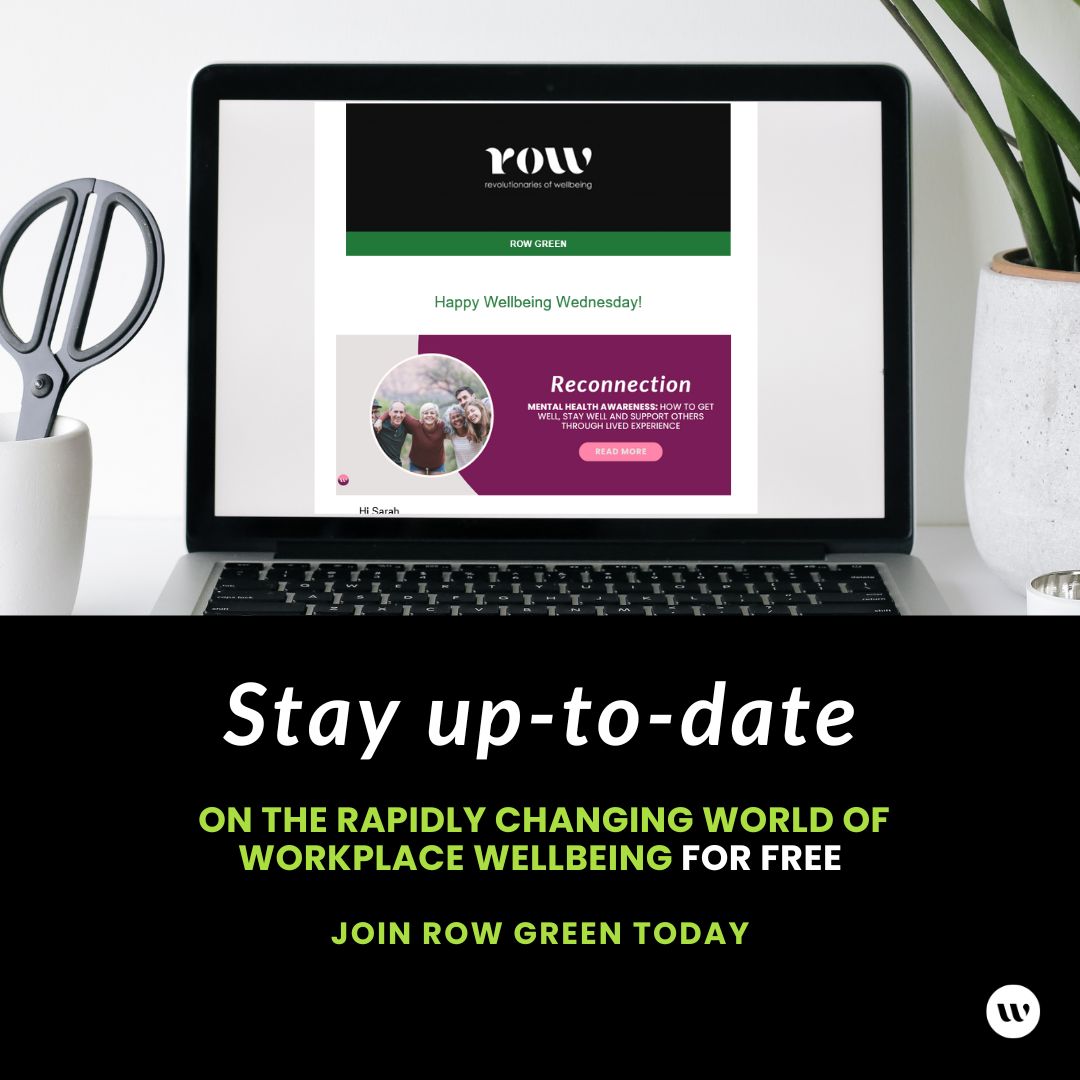 Stay up-to-date on the rapidly changing world of workplace wellbeing.
Get weekly Wednesday emails with bite-sized workplace wellbeing tips and curated resources from around the globe. Get invites to our monthly Wellbeing Wednesday webinars.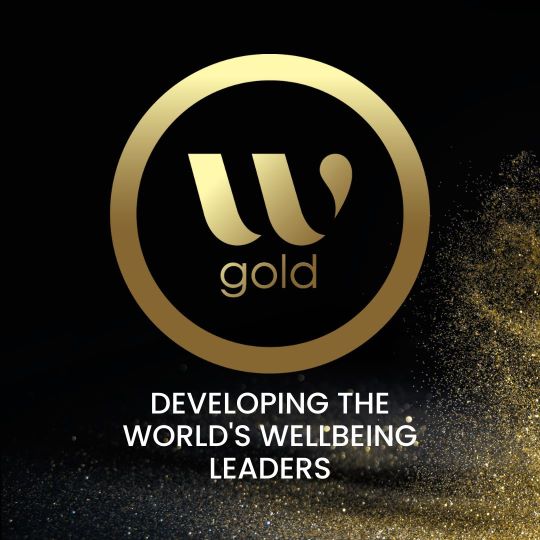 Fast-track your ability to embed wellbeing in your workplace.
ROW Gold is a semi-structured wellbeing leadership learning experience that provides you, as a wellbeing professional, the skills, resources, and network you need to be successful in your role.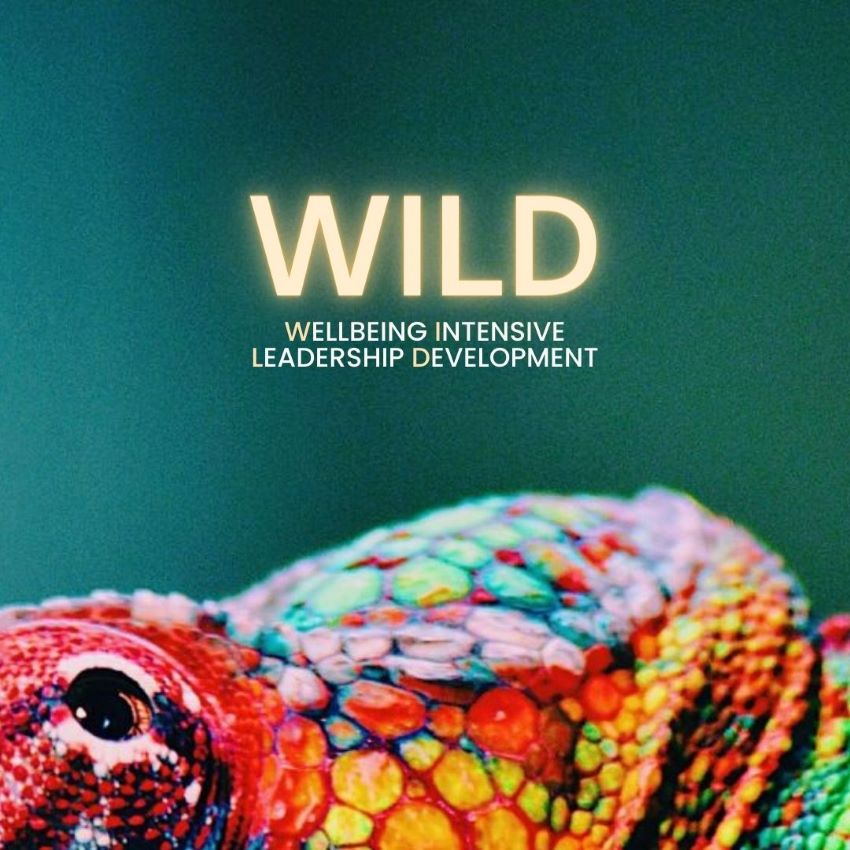 Be a recognised wellbeing leader. Cut through the noise and learn what really matters to drive workplace wellbeing and build your career with this six-month program. WILD gives you the necessary wellbeing skills and knowledge you need to foster engagement, motivation, and performance. Enrolments open now!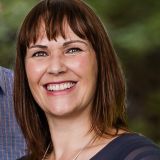 Wendy Chittock
Health and Wellbeing Advisor
Having all this connection and education in the well-organised professional ROW Gold package certainly makes a difference to my own professional development and the value I can then impart to my organisation.
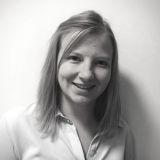 Sarah Mason
National Wellbeing Manager
I am always sharing my work and supporting others to do the same, ensuring that no-one has to reinvent the wheel. This is what I really love about ROW Gold, it's a thriving community of like-minded individuals, all committed to furthering workplace wellbeing for everyone and who truly believe in lifting one another up and sharing.
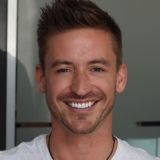 Tim Mehrtens
Director - Workplace Wellbeing
ROW Gold is a great place to make connections with like-minded people.
