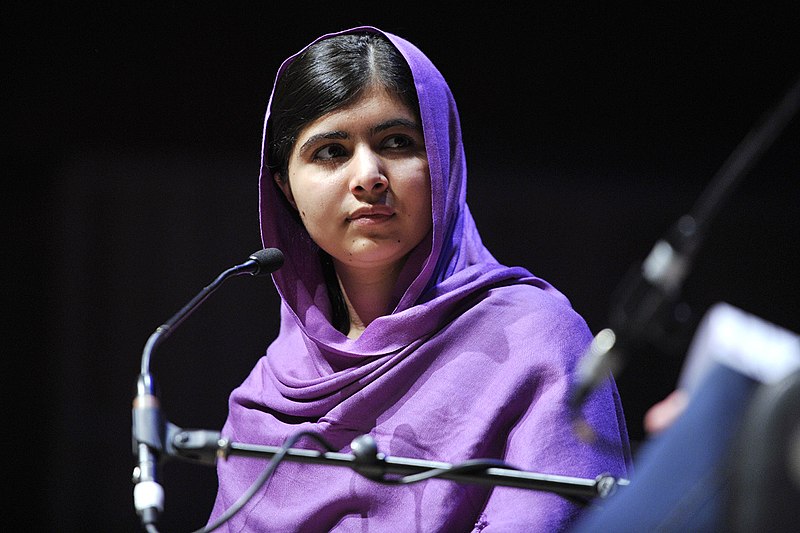 It's not everyday the world looks to a 23-year-old for leadership advice.
But then Malala Yousafzai is no ordinary 23-year-old. So far, she's been shot by the Taliban for speaking out about women's rights, set up the Malala Fund to raise awareness of the 61 million girls around the world without access to education, established a school for Syrian refugee girls in Lebanon and in 2014 became the youngest Nobel Laureate after receiving the Nobel Peace Prize.
But it's her willingness to stand up for change that's possibly the most defining feature of this inspirational young woman.
"You don't have to be the leader of a nation or a business to be a pioneer of change," Malala told the World Economic Forum in Switzerland in 2018.
"Often, we think you have to become a prime minister or president or a CEO to be the change-maker — no, you don't. You can bring change at any point, at any age you want," she said.
Any action a person takes can "have an impact," the activist said, suggesting that generating change can come in many formats, whether from blogging, fundraising, raising awareness on social media, or supporting the local community and taking part in petitions.
"All these things matter. Once you all start doing this, we create a global movement."
Growing up in Pakistan's Swat Valley, Malala never dreamed she'd be addressing world leaders or becoming an agent of change. Although raised in a family that valued education, when the Taliban started to close schools in her region, her dream of getting an education started to slip away. But at just 11 years old, Malala defiantly continued to attend school.
She also started to blog about her life, including outlining the injustices of girls being denied an education. It's why the Taliban tried to assassinate her.
Malala's message is just as relevant today as it was when she was 11: "Let us wage a global struggle against illiteracy, poverty and terrorism and let us pick up our books and pens, they are our most powerful weapons," she said. "One child, one teacher, one pen and one book can change the world. Education is the only solution."