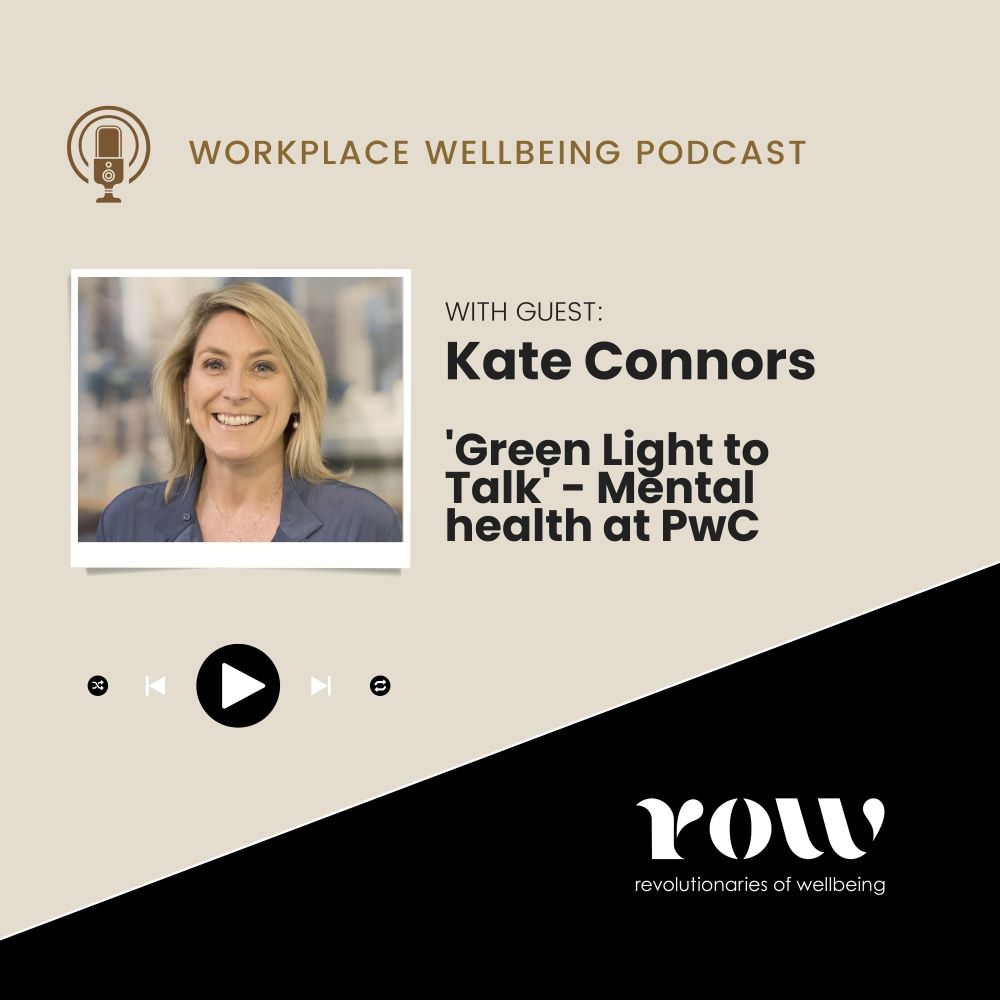 Episode 12: 'Green Light to Talk' – Mental health at PwC
In this session, we discuss PwC Australia's 'Green Light to Talk' initiative with Kate Connors from PwC Australia's Wellness Centre of Excellence.
PwC Australia launched 'Green Light to Talk' in 2018, as part of the firm's commitment to dial up the dialogue on mental wellbeing.  A key component of the initiative is leaders sharing their stories on how mental ill health has impacted them personally during their career.
In this podcast, we discuss how the 'Green Light to Talk' program was developed and it's aims and success. We'll also explore some of the challenges and Kate's tips to other organisations looking to improve the mental health of their team.
Kate has been the leader of PwC Australia's Wellness Centre of Excellence for over three years and has worked at PwC for five and a half years.  Prior to joining PwC she worked in corporate health & wellbeing for over 20 years and her passion is creating mentally healthy workplaces.  Kate is a registered psychologist with a Masters degree in Counselling Psychology from Curtin University in WA. Kate's experience in supporting mental health at PwC includes supporting the NZ firm following the Christchurch mosque attacks in March 2019.
Be invited first to ROW webinars