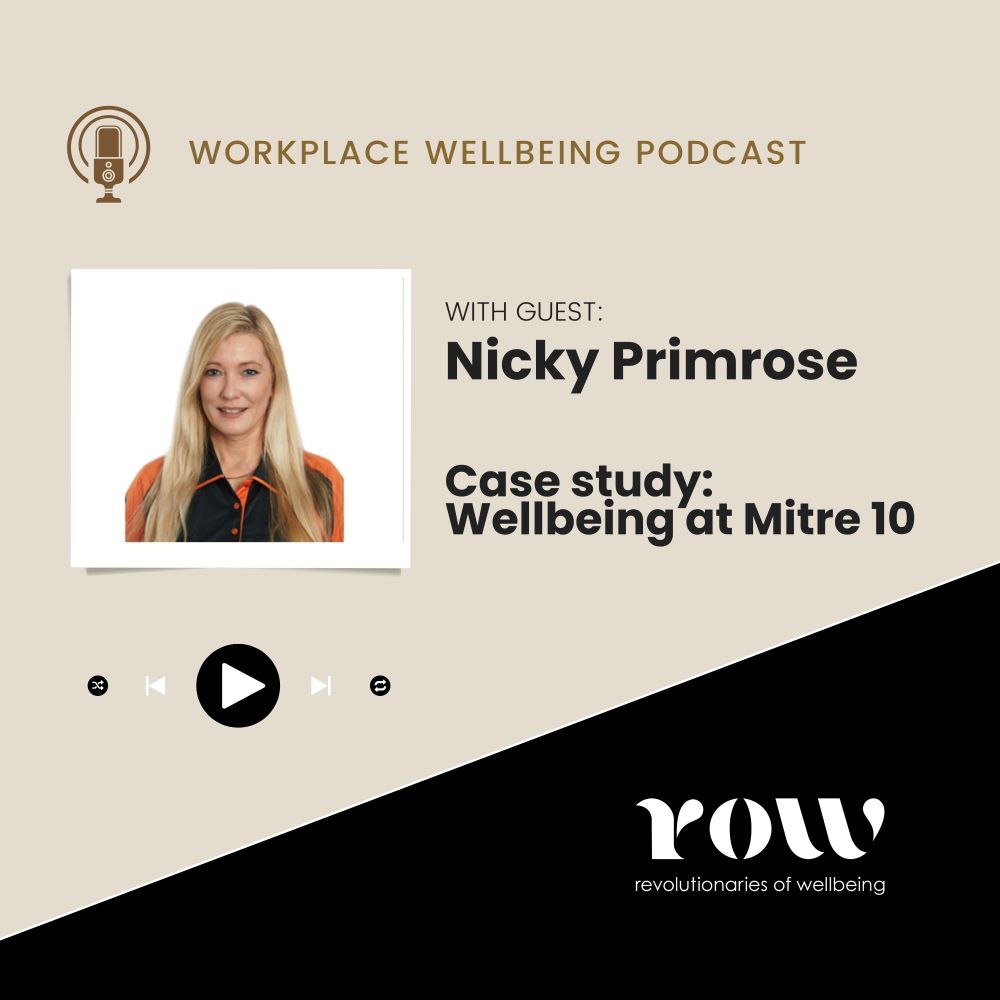 Episode 23: Case study – wellbeing at Mitre 10
In this interview, we take a look at a workplace wellbeing case study.  Our guest is Nicky Primrose, Health, Safety & Wellbeing Business Partner at Mitre 10.
Mitre 10 has been a part of New Zealand's home improvement culture since 1974. It is New Zealand-owned and operated, and is New Zealand's largest home improvement and garden retailer.
As a co-operative spread from Kaitaia to Invercargill, Mitre 10 is committed to the wellbeing of its team of over 5,000 people.
Of course, recent events with COVID-19 have meant the operations support team has needed to come up with new and innovative ways to support their people, manage risk and sustain the business.
Nicky shares the Mitre 10 wellbeing journey, including insights, lessons learned, and what's ahead for the community-minded business.
Be invited first to ROW webinars
Join in on webinars with experts learn about important workplace wellbeing topics.