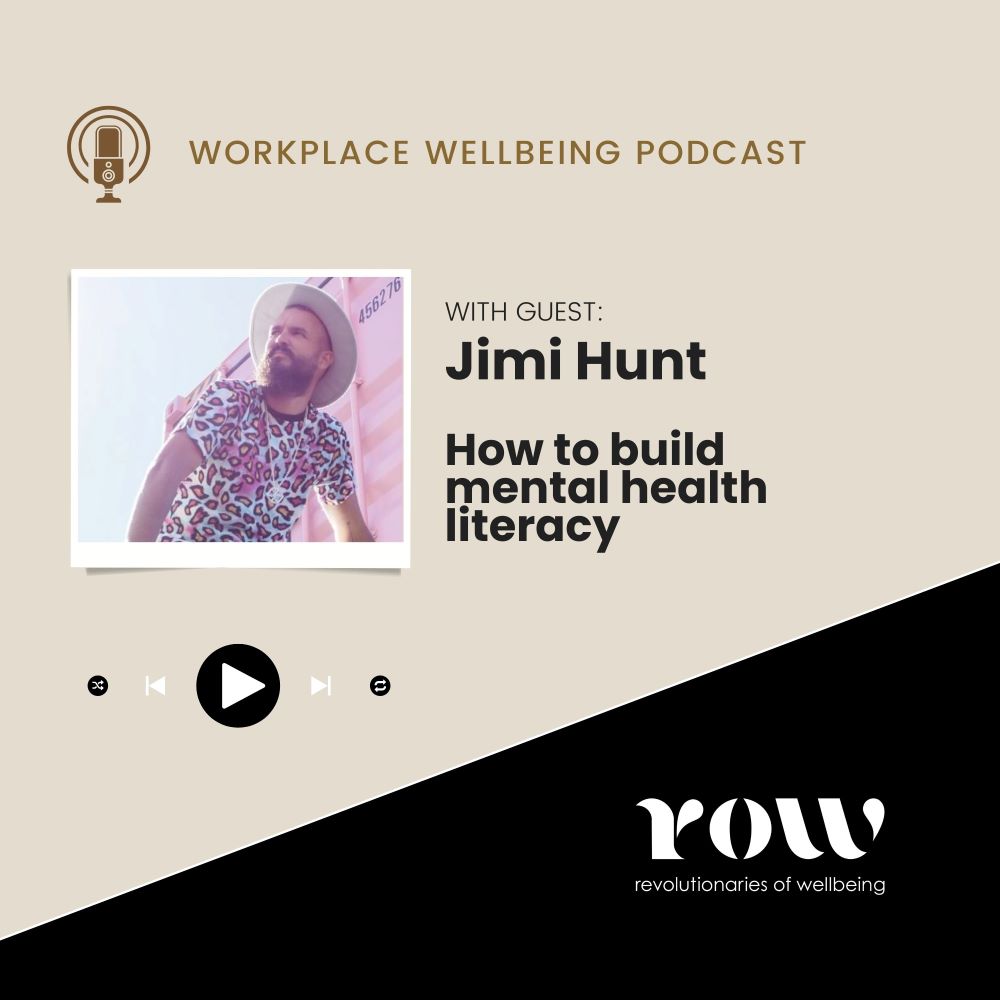 Episode 24: How to build mental health literacy
In this episode, we're joined by mental health advocate Jimi Hunt to explore the concept of 'mental health literacy' and why language matters.
While mental health awareness has improved over the years – there is still a gap between knowing about mental health and taking actions towards better mental health.
We discuss how to obtain and maintain positive mental wellness, how to understand mental health problems and seek support, and how to decrease stigma in the workplace.
Our guest: Jimi Hunt
Jimi is the co-founder of the charity Live More Awesome and is most well known for his work in reducing the stigma around mental health in a distinctly colourful way. He is a Guinness World Record holder, two times TEDx speaker, a regular panellist on morning radio/TV shows and has been the subject of a documentary and two feature episodes of a major US Network show highlighting his unique and highly successful exploits into raising awareness of mental health.
Be invited first to ROW webinars
Join in on webinars with experts learn about important workplace wellbeing topics.