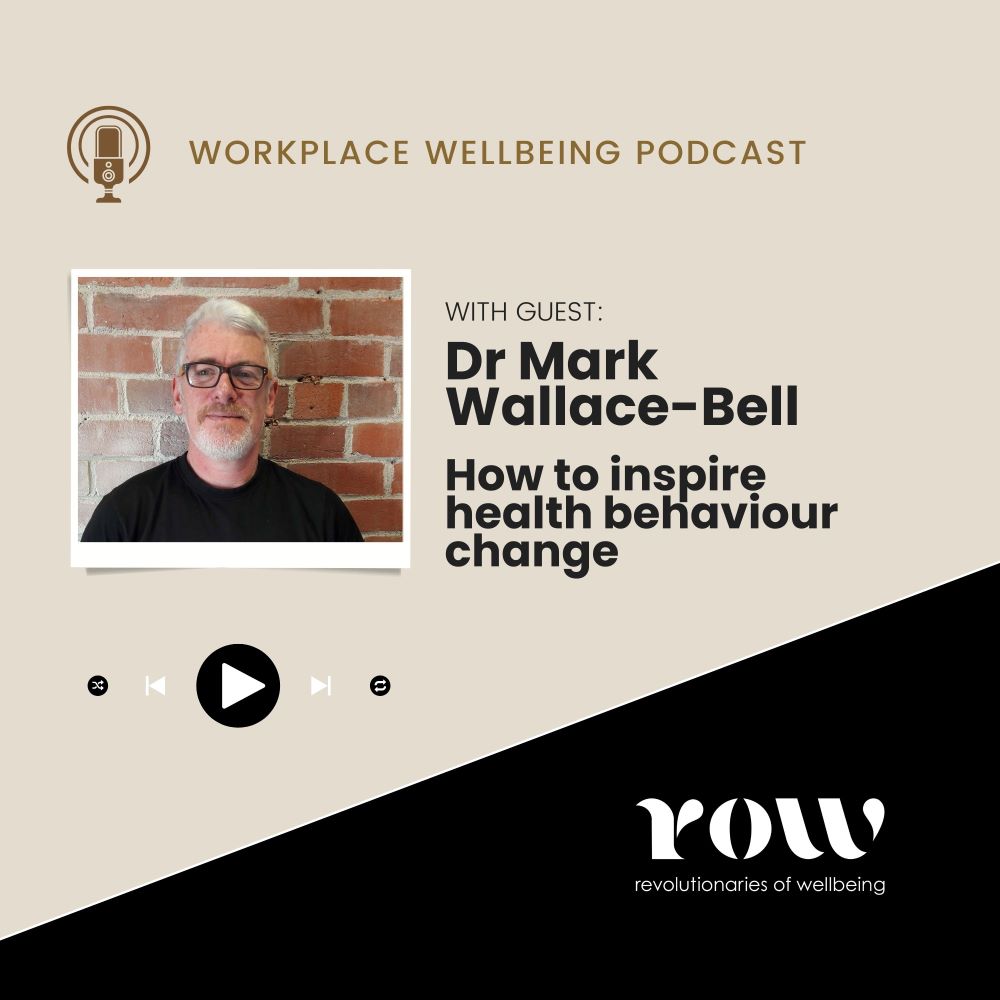 EPISODE 21: How to increase motivation and inspire employee health behaviour change
In this interview, we take a deep dive into the science of behaviour change. Feel good messaging won't motivate all employees to make healthy lifestyle choices, so what will?
To explore the topic, we're joined by ROW behaviour change expert Dr Mark Wallace-Bell.
We discuss motivation and commitment, and what organisations can do to support employees to make sustainable, healthy behaviour changes. We also discuss barriers to change and simple tips for inspiring employees to try something new.
Dr Mark Wallace-Bell (RN, BSc (Hons)(Psych)PhD) is an internationally recognised health behaviour change specialist.
When not with ROW, Mark is at the University of Canterbury where he teaches post-graduate papers on health behaviour change.
Be invited first to ROW webinars
Join in on webinars with experts learn about important workplace wellbeing topics.