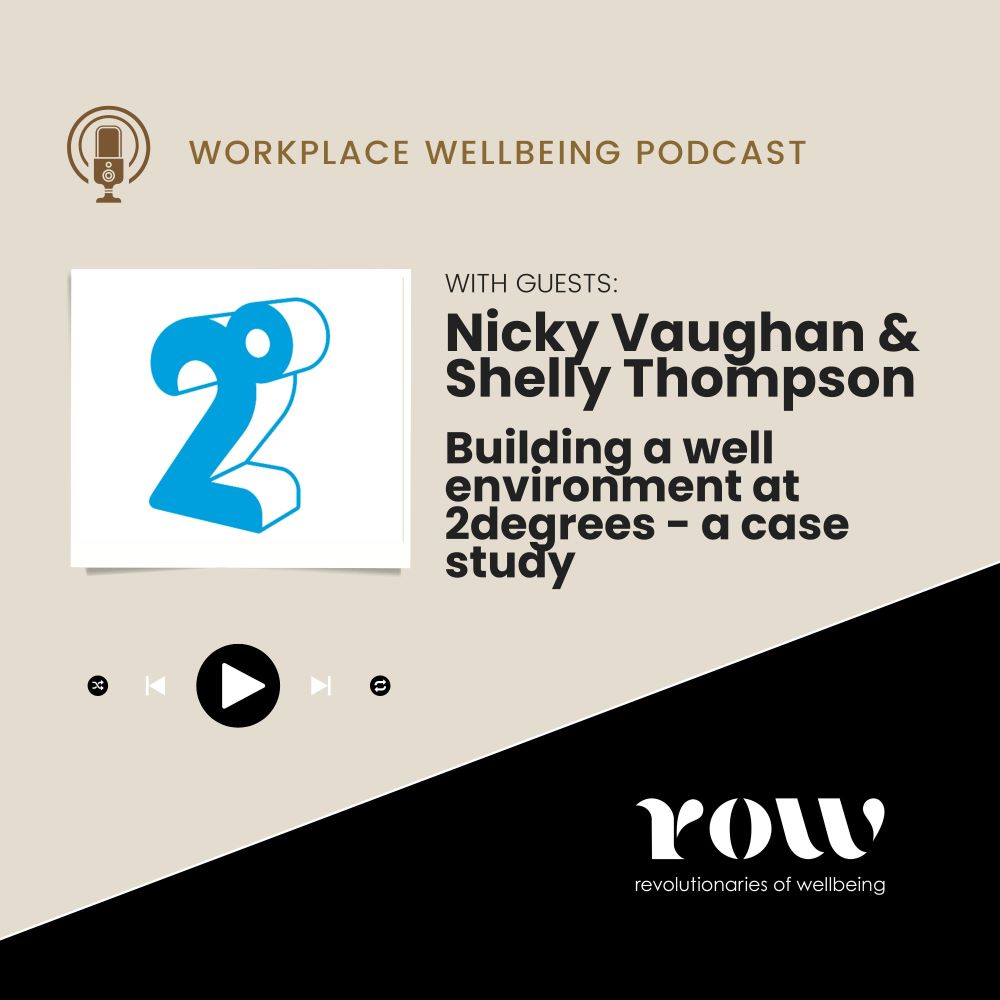 Episode 19: Building a well environment at 2degrees – a case study
In this episode, we turn our focus to the link between the work environment and wellbeing, using a case study.
In late 2020, 2degrees announced its ambition to become the first company in New Zealand to receive WELL Certification as part of the move to its new home at 136 Fanshawe Street in Auckland.
Delivered by the International WELL Building Institute (IWBI), the WELL Building Standard (WELL) assesses the key elements of a building and an organisation's wellbeing practices that have a positive impact on the health and wellbeing of people.
WELL was developed by integrating scientific and medical information on environmental health, behavioural factors, health outcomes and demographic risk factors that affect health alongside leading practices in building design and management. To obtain certification, the new 2degrees building would include elements such as enhanced air quality, sound mapping, considered lighting design, restorative spaces, and many other positive wellbeing features that have been cleverly designed within the fitout.
The building is also targeting a Green Star 6-star rating.
Joining us is Nicky Vaughan, Head of Safety and Wellness at 2degrees and Shelly Thompson of Norman Disney Young.
Together, we'll explore the journey, talk about why this was important for the company, and discuss tips for other organisations looking to improve their work environment to foster wellbeing.
Be invited first to ROW webinars
Join in on webinars with experts learn about important workplace wellbeing topics.