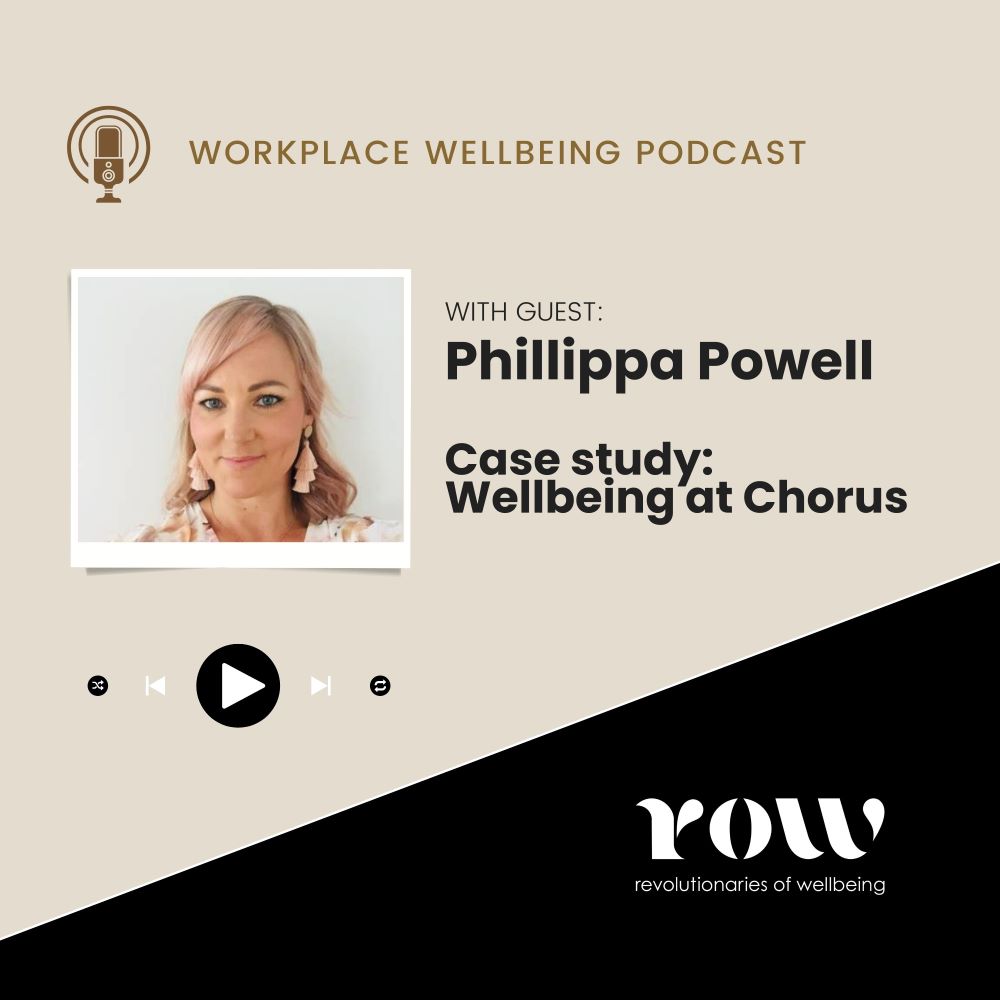 episode 6: Case study – Wellbeing at Chorus
In this podcast, we're joined by Phillippa Powell, OD Advisor at Chorus. Phillippa shares her tips for building a robust program that supports wellbeing across the business and has the flexibility to meet challenges such as Covid-19. Note Phillippa has moved to a new role in 2021.
Phillippa plays a key role in creating an enviable employee experience through her leadership of organisational development programmes.  She supports, influences and advises organisations to effectively deliver upon business and people strategies, raise engagement and drive positive culture through projects and initiatives focussed on Wellbeing, Diversity and Inclusion.
She's extremely passionate about designing and delivering innovative OD initiatives that enable people to shine and for organisations to be awesome places to work.  Projects she's recently been involved on include gender equity, cultural diversity, flexible working, mental health, anti-bullying and Rainbow Tick accreditation.  She also leads Chorus' holistic Wellbeing Programme that covers four pillars – mental, physical, career and financial wellbeing.  She plays a visible and valuable role in an organisation by influencing and motivating others via a range of committees and networks.
Her varied experience comes from working in Human Resources for over 14 years in recruitment, business partnering and organisational development roles in internal HR teams and the HR consultancy environment. Her goal is to create positive working environments underpinned by a wellbeing culture that supports a sense of belonging.