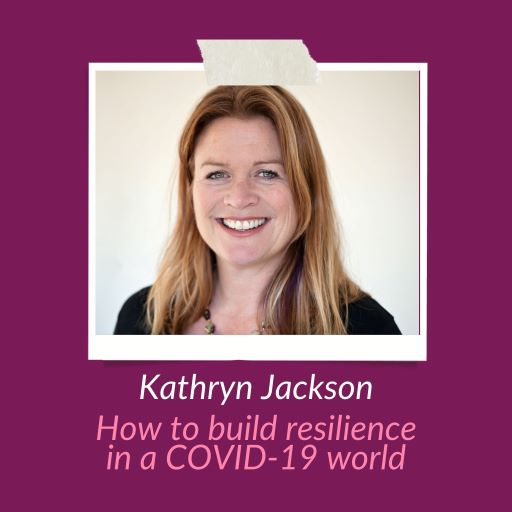 Episode 7: How to build resilience in a COVID-19 world
In this podcast, Kathryn Jackson, author of Resilience at Work (finalist at the 2019 Business Book Awards, London), joins us to share her insights and tips for building resilience.  Building resilience will be a critical part of recovery from COVID-19. It will be essential for leaders as they navigate the business challenges ahead and for employees as they forge their path through the turbulence of the changing world.
Kathryn's book is based on her own experience of working in extreme circumstances in post-earthquake Christchurch and is enhanced by collaboration with leading resilience experts from around the world.  In this discussion, Kathryn shares the keys to building resilience in a COVID-19 world, based on the findings in her book, and we discuss what lessons we can take away from the recovery process following the Christchurch earthquakes – knowing that the path ahead will require leadership and a sense of sustained wellbeing.