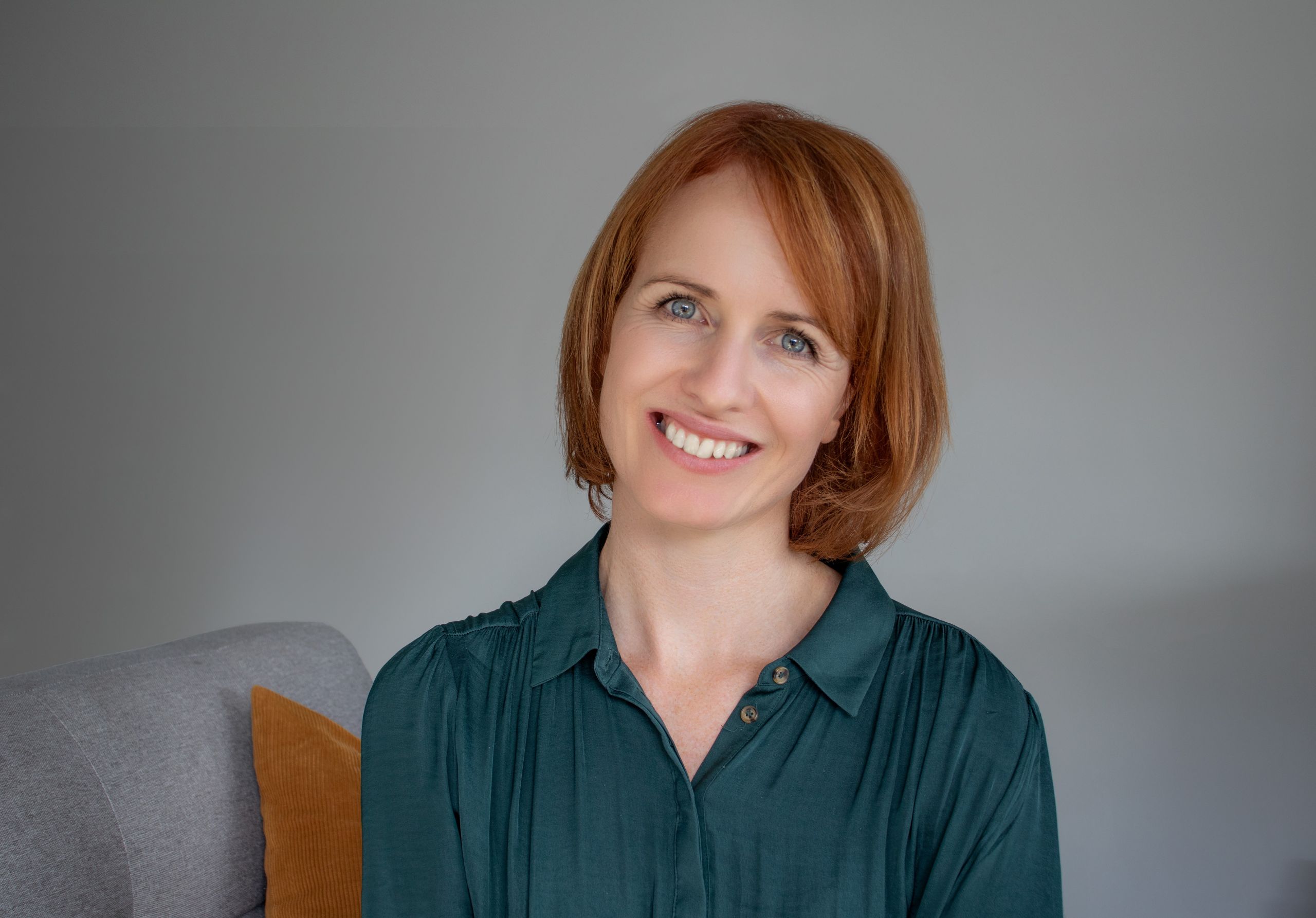 FOUNDER/CEO
Sarah brings a wealth of knowledge and experience in corporate wellbeing and behaviour change and has supported well-known organisations to improve the wellbeing of their people. Sarah has worked with a wide range of organisations, including Sealord, nib and Scenic Hotel Group.
She draws on her honours degree in psychology and degree in communication, training in health behaviour, fitness and facilitation, plus a 15+ year career in the corporate sector specialising in leadership and organisational development in Australia and New Zealand. 
She is a passionate mental health and wellbeing champion and is determined to reduce stigma and improve conversations around mental health, particularly with having lived experience of burnout, anxiety, and fibromyalgia. She has been recently diagnosed with ADHD and shares her learning and burnout recovery journey on Instagram (@sarah.rowwellbeing).  She has been featured in the media including on Stuff, NBR, Newshub/TV3, MiNDFOOD, Newstalk ZB and RNZ.
An accomplished speaker, Sarah not only understand health and behaviour but also how to communicate and drive wellbeing in a way that is engaging at any level of an organisation – from graduate to CEO. Sarah brings a practical approach to wellbeing that is science-based, realistic,  inclusive and respectful.
Prior to founding ROW (and former brands My Health Revolution and Sarah McGuinness Ltd), Sarah spent more than 15 years working in organisations across New Zealand and Australia (including Porter Novelli, Arup, Origin Energy, VicRoads, and SCIRT). She held senior positions in leadership and capability development, encouraging people to become confident leaders and team members. She has coached many people to find their true worth through self-development, wellbeing strategies, and conflict resolution. Sarah has also played an integral role in the design and delivery of an award-winning leadership programme.
Helping busy professionals
Acknowledging the importance of cultivating healthy behaviour, Sarah utilises her knowledge gained from her career, and her published research on body image and the eating behaviours of mid-life men and women, to help busy professionals work well and live well every day. Her published resources, the Self Care Cards, have sold out three times, with a fourth print run in the works.
Wanting to share her expertise with the wider community, Sarah has been a volunteer support group facilitator at Eating Disorders Victoria, Australia, assisting those in recovery, along with their friends and family. She has also led the development and implementation of a healthy lifestyle programme, in conjunction with St Luke's in Deniliquin, NSW, for people with mental illness living in the community.
She has also featured in a Massey University campaign, encouraging others to consider distance learning to develop their skills and knowledge and enhance their wellbeing.
Sarah has helped hundreds of people navigate the challenges and opportunities of everyday life. Throughout, she remains passionate about supporting everyone to build a satisfying life.
A busy mother to two equally busy young children, Sarah makes all-important time to enjoy cycling, rowing, yoga, and the great outdoors with her family.
Sarah cares deeply about making the world a better place and is driven by her personal and professional experience to make a difference.
Qualifications:
Bachelor of Science (Honours) (Psychology) – Massey University
Graduate Diploma in Psychology – Swinburne University
Bachelor of Communication Studies – Auckland University of Technology
Professional Diploma of Coaching – Southern Institute of Technology
Certificate IV – Training and Assessment – RMIT
Certificate III – Fitness – Australian Training College
Accreditations:
Flinders Program™ chronic condition management – Flinders University
Appetite for Life – Pegasus Health
Conflict coach practitioner – CLS 
Coaching for cultural transformation – Oisin
Situational Leadership – Influence3 / The Center for Leadership Studies
Myers Briggs Type Indicator – The Myers Briggs Company
Hogan Personality Assessments – PBC / Hogan Assessment Systems
Personal Profile Analysis/DISC – Thomas International
Speech and drama certificates (12 years of training) – Trinity College London and New Zealand Speech Board
Additional training:
Support group facilitation – Eating Disorders Victoria
Cognitive behavioural approach to weight loss and management –  facilitated by Dr. Judith Beck, Beck Institute of Cognitive Behavior Therapy 
Acceptance and commitment therapy for promoting positive health behaviour – facilitated by Professor Joseph Ciarrochi, Institute of Positive Psychology
Publications:
McGuinness, S. M., & Taylor, J. E. (2016). Understanding body image dissatisfaction and disordered eating in midlife adults. New Zealand Journal of Psychology, (45), 1, 4-12.
appearances:
At Scenic Hotel Group we wanted to enhance wellness amongst the team but didn't know where to begin. The Well-Check survey allowed us to engage with our team members to find out what would really make a difference to them and what really mattered. We now have the platform to deliver a meaningful program to benefit both the team and the business.

---

Craig Binney, GM Human Resources, Scenic Hotel Group
As someone who works closely with managers and students of management, I think Sarah's approach to personal wellness can offer real value.

---

Dr Peter Cammock, MBA Director and Director of Executive Development, University of Canterbury