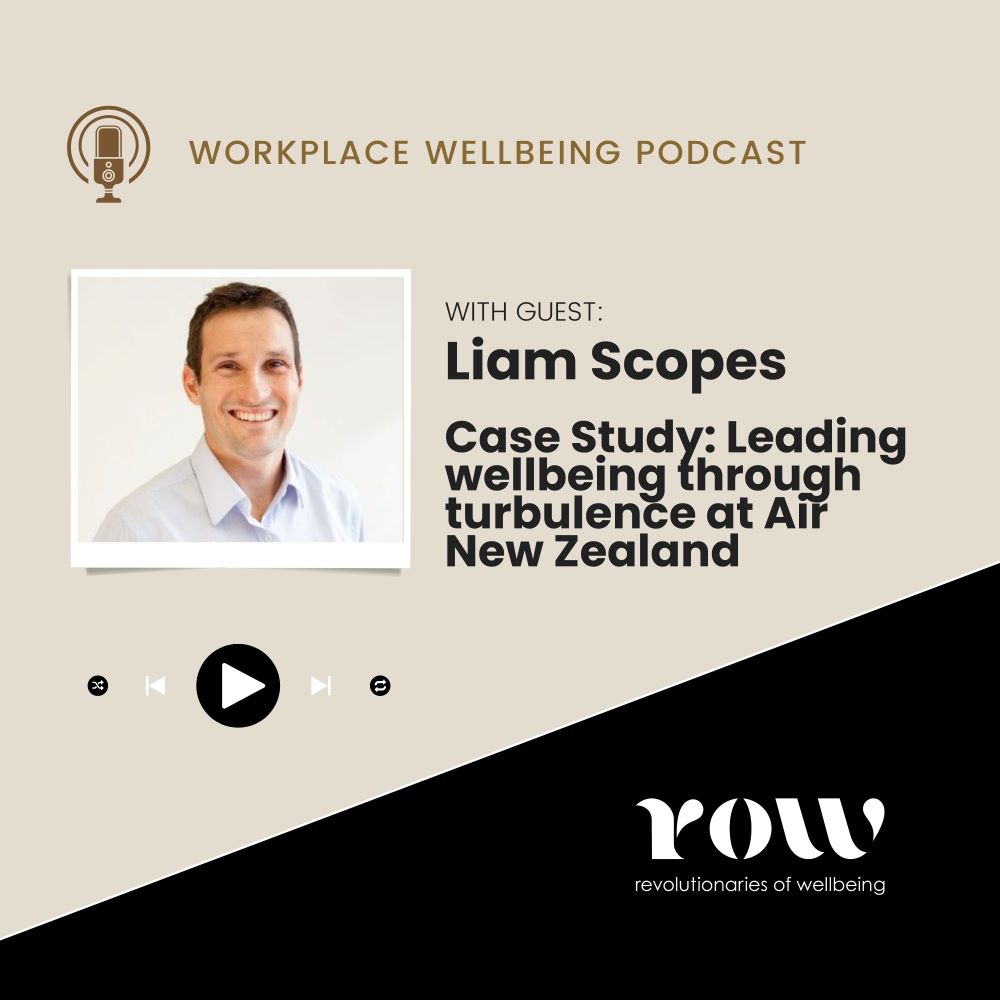 Case Study – Leading wellbeing through turbulence at Air New Zealand
In this episode, we're joined by Liam Scopes, Air New Zealand's Strategic Wellbeing Manager.
Few industries were as impacted by the Covid-19 pandemic as air travel. International borders closed and the ability to move people and freight was significantly affected by the crisis.
Air New Zealand has been through a period of significant changes to its operations, headcount and structure over the past few years. First, there was a rapid downsizing as the business shrank in response to the pandemic. And then, an equally rapid growth phase as normal operations resumed.
Liam shares his experience on the practicalities of managing the many wellbeing needs of a diverse, global organisation of around 10,000 employees through one of the most challenging periods imaginable.
So fasten your seatbelts and stow your bags as we talk about leading wellbeing through turbulent times.
Be invited first to ROW webinars
Join in on webinars with experts learn about important workplace wellbeing topics.