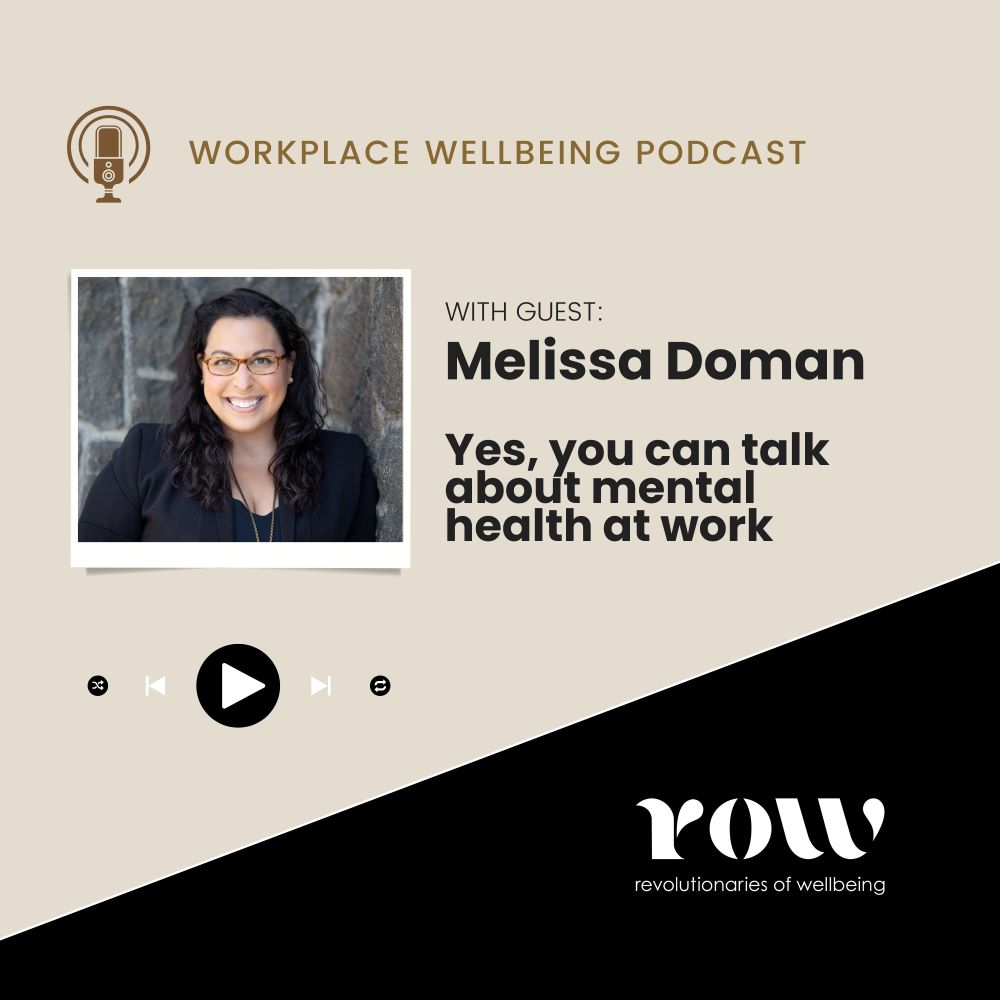 Episode 30: Yes, you can talk about mental health at work
In this episode, we're delighted to be joined by Melissa Doman, US-based Organisational Psychologist, Former Clinical Mental Health Therapist, & Author of Yes, You Can Talk About Mental Health at Work (Here's Why and How To Do It Really Well). Melissa has presented and consulted for organizations and Fortune 500 companies across industries and around the world, including clients such as Google, Dow Jones, Microsoft, and more. 
We look at WHY you should have mental health conversations, and critically, HOW to do so, as well as dive into some of the key objections you might face in encouraging line managers from having mental health conversations – everything from "I'm not a therapist" to "I don't want to say the wrong thing".
Be invited first to ROW webinars
Join in on webinars with experts learn about important workplace wellbeing topics.