Join the FREE Wellness Champions Network
The Wellness Champions Network is a group of HR, health and safety and senior leaders passionate about wellbeing. We'd love you to join us!
Membership is open
The Wellness Champions Network is for anyone with an interest in workplace wellbeing.
How it helps you
Learn, share and connect with colleagues around the globe. Get ideas for your workplace and contribute to discussions that will help others. Plus, learn from experts on need-to-know wellbeing topics. We believe that by learning together we can build a healthier, happier world where everyone has an opportunity to thrive.
How it works
We share knowledge and ideas, learn from each other, and problem-solve together. Best of all – it's virtual! So you can join in from your desk and eat your lunch at the same time.
We communicate weekly via our online community app, and host regular virtual discussions on wellbeing topics.  Once things have settled down with Covid-19, we hope to be able to introduce in-person events across New Zealand and Australia.
Listen to an interview: We have started recording our expert guest interviews. Listen to our most recent Wellness Champions Network interviews – now available as a podcast!
Group members
As of the end of May 2020, there were over 200 members from more than 80 organisations around the globe, including champions from some of the world's most well-loved brands. The group is hosted by Sarah McGuinness, founder of My Health Revolution.
Membership terms
We have a set of terms and conditions we all agree to which will be provided to you before you join. This just protects the group so that it continues to be a place of learning, growth and support. Please note this is a collegial group and membership is at our sole discretion.
Price
FREE.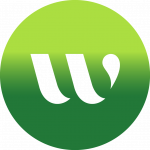 If that sounds like you, and you're a wellness champion for your organisation, a wellbeing provider or wellbeing specialist, we'd love you to join us.